The Ocean Center Building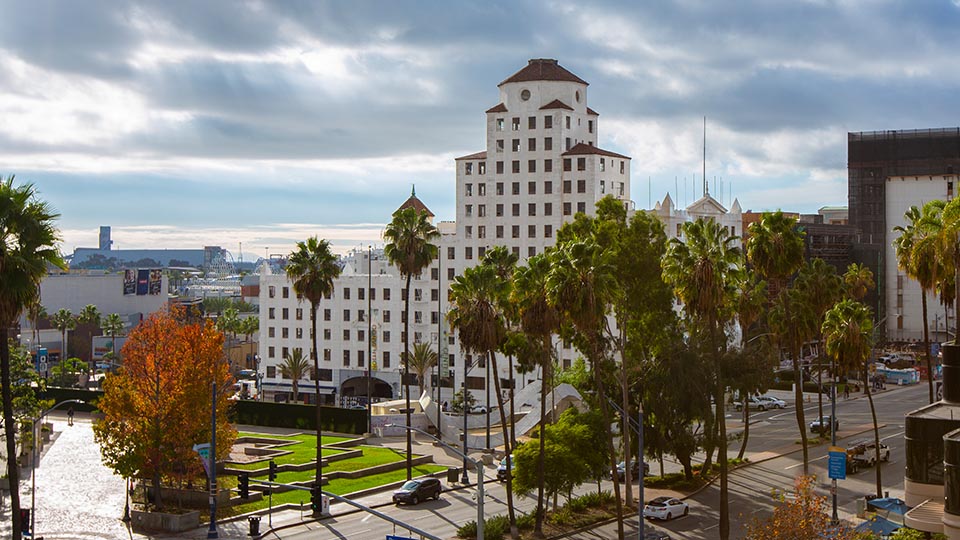 Pacific6 purchased the Ocean Center Building at 110 W. Ocean Blvd. in April, 2017.
Plans are to carefully preserve the historical elements of the office building while transforming the building into one of the most desirable residences in Long Beach. When complete, the Ocean Center will feature approximately 80 apartments with modern amenities, access to rooftop terraces, and public spaces which will retain their opulent historic interior details.
The revival will continue with plans for new restaurants and boutiques on the ground floor, bringing back excitement and entertainment along Ocean, Pine and Shoreline.
The 14-story, 197-foot-tall, historic landmark was originally opened in 1929 – its Spanish Revival architecture designed by Raymond M. Kennedy, who also designed Grauman's Chinese Theater in Hollywood. It was once part of the popular Pike Amusement Zone and its famous "Walk of a Thousand Lights."
Like the Breakers Hotel, the Ocean Center will be a mix of classic elegance, contemporary styling and exceptional amenities.