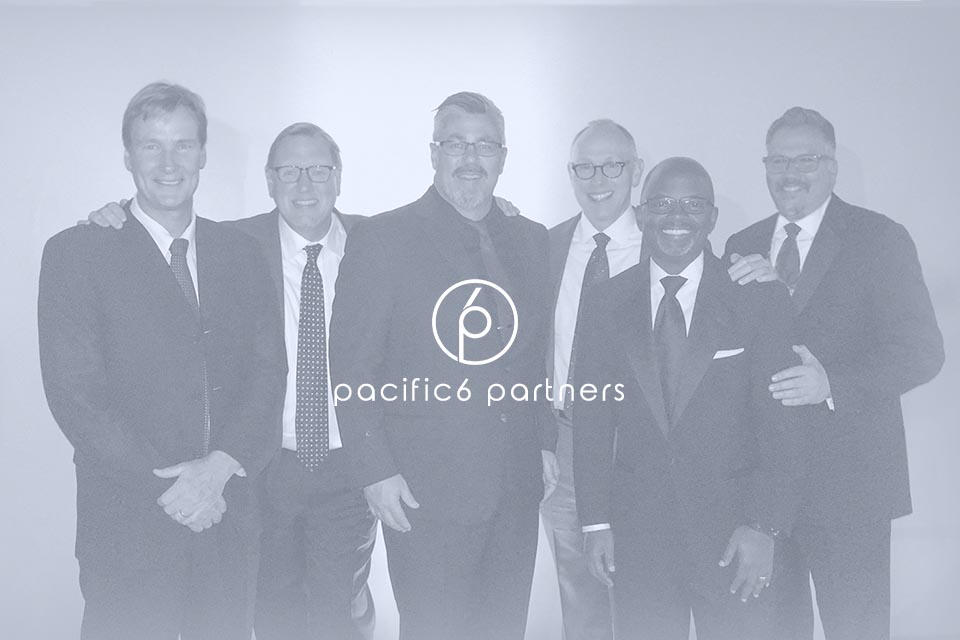 John Molina
Founding Partner
John, with his father and family, built Molina Healthcare, Inc. from a fledgling start-up into a Fortune 200 company, serving nearly five million members and employing over 25,000 people nationwide. As Chief Financial Officer, John oversaw all financial activity including corporate finance, investor relations, accounting, treasury, and actuarial functions – and was responsible for executing the expansion efforts of Molina Healthcare's business development, mergers and acquisition program.
John's business and philanthropic connections to Long Beach are numerous and well-known. He has helped develop many forward-thinking enterprises and successful commercial properties in the city. John actively serves on the boards of the Long Beach Community Foundation, Long Beach Convention & Visitors Bureau, and the California State University Foundation. As a charter member and the current Chair of the Board of Directors for the Aquarium of the Pacific, John is intimately involved in the $53 million Pacific Visions expansion of the Aquarium. In 2010, John and his siblings funded the construction of the Aquarium's Molina Animal Care Center.
John received a Bachelor of Arts degree in Economics from California State University, Long Beach, where he was elected to the Phi Beta Kappa honor society, and a Juris Doctorate from the University of Southern California School of Law.

Kevin Davis
Founding Partner
Kevin is a business leader with over two decades of experience building teams, developing and executing strategies, creating competitive advantages and driving operational improvements.
Most recently, he served as the Chief Operating Officer of the third largest home warranty company in the United States, a subsidiary of Old Republic International. Kevin has been key in helping multiple organizations increase revenue, lower operating costs, and hit operating targets by leveraging core competencies and focusing on operational excellence.
His success results from a comprehensive understanding of the internal and external business environment, exceptional analytical skills, and the foresight to anticipate trends and position companies ahead of their competitors. By re-engineering business processes, improving operations, and leading major re-structures, Kevin has helped build successful, sustainable organizations that thrive in business by continually adapting to the competitive landscape.
Kevin earned a Bachelor of Arts degree in Economics from Stanford University.

Bob Gordon
Founding Partner
Robert 'Bob' Gordon joins Pacific6 with over two decades of experience in operations management, having served in a variety of senior roles at Molina Healthcare, a Fortune 200 managed care organization. Most recently, he served as Senior Vice President where he had oversight for an array of corporate operations, including Business Services, IT, Human Resources, Enterprise Project Management, and Corporate Facilities.
Bob also served in leadership positions over Finance and Business Development, helping steer the growth of a company with 20,000 members operating in one state to an industry leader with 4.5 million members and nearly $20 billion in revenue, operating in multiple states. He has guided the successful merger and acquisition process of several subsidiary companies that resulted in new business and revenue expansion.
Bob received both a Bachelor and Master of Arts degree in Mathematics from California State University, Long Beach and began his career teaching math at community colleges throughout southern California.

Jon Heiman
Founding Partner
Jon is a strategic, multidisciplinary talent and program development leader known for driving innovation across an array of industries including automotive, aerospace, commercial real estate, and healthcare.
Most recently, John served as Associate Vice President for Molina Healthcare, a Fortune 200 managed care organization where he spearheaded a local university partnership to launch the company's first paid internship development program, featuring an interactive curriculum and on-the-job project leadership training. Jon has also managed nationwide workforce training initiatives, corporate wellness programs, and new hire onboarding for thousands of employees across multiple states.
He grew up in Southern California, attending California State University, Long Beach for Journalism and Public Relations.
An avid bicycle commuter, Jon lives in Long Beach with his wife and three children.

Todd Lemmis
Founding Partner
Todd's diverse background in philosophy, music, law, business and human resources brings a creative, common-sense perspective to Pacific6's leadership team.
Prior to his involvement with Pacific6, Todd played music, worked in restaurants, practiced law, served as GM and general counsel in the automotive industry and was head of HR for a Fortune 200 company.
Todd's current work with Pacific6 involves investment in and development of hotels, food and beverage outlets, multi-family buildings, music festivals, aquaculture, entertainment and media.
Todd holds a Bachelor of Arts degree in philosophy from UCLA and a Juris Doctorate from Southwestern University School of Law. He lives in Long Beach, California with his wife and three children. He loves to cook and entertain – he developed a unique psychology-based career development model and invented a punctuation mark.
Todd sits on the board of directors of the Long Beach Convention and Visitor's Bureau and the Downtown Long Beach Alliance.

David Telling
Founding Partner
For over 30 years, David has specialized in the creative direction and production of marketing and education materials on all forms of media. He has helped brand, message and market companies both large and small – producing award-winning advertising, print work, videos, web development and training programs for such companies as Sony, Panasonic, DuPont, Agility Logistics, Nexus, Dacor and Realty One Group.
David's career began in education. He graduated with a Bachelor of Education, Honors Degree, in England, represented Great Britain at the International Olympic Academy in Athens/Olympia and was invited to California State University, Long Beach to lecture on the Pre-Modern Olympic Games. Over time, David transitioned his abilities as an educator to reach broader audiences – first as the Editor of Southern California Style Magazine, and then with Small Island Multimedia, his own advertising agency.